If you are accessing this site from http://variant.tierranet.com/jokes/ please go to http://www.4degreez.com/jokes/ for this site to work properly.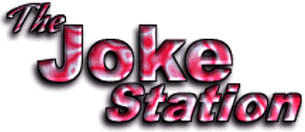 Welcome to The Joke Station!



Thank you for visiting The Joke Station, the home of really funny jokes. This site has just gone through a major renovation. You can check out the new features just by looking around. Browse the joke categories below, or why not check out The Top Ten Jokes rated by visitors like yourself. You can also visit our sister site, The WAV Station, which has lots of funny WAV sound files to download! This site is a part of 4degreez.com, be sure to check that out as well.














[Tech-Related][College][Miscellaneous][Naughty][R-Rated][List][Police][Religious][Clinton][Blonde][Links]


Have a website? Want to make money?
Send a link to The Joke Station to a friend
Submit a joke to The Joke Station
---
visitors:
(since 6-16-98)